Tinycards
Tinycards is a new mobile application from the creators of Duolingo which is led by Luis von Ahn
The app helps to memorize anything with its simple UX. It has the same simplicty while creating a deck of flashcards. We have published some decks as A Clockwork Engineer which you can find on https://tiny.cards/users/olcaybayram. First, you should download the app to commence and it is free but it is only for iOS right now.
Decks;
HTTP Verbs & Status Codes
Git Commands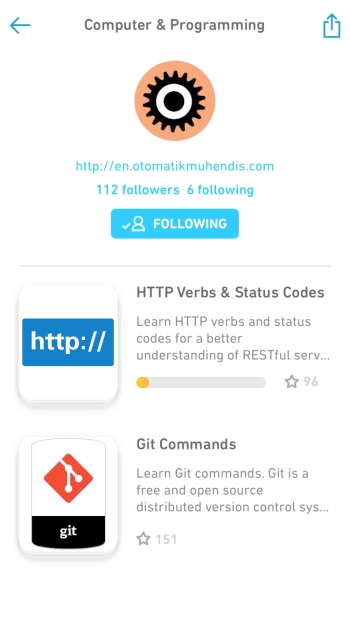 It is not focused on languages like the similar applications like Memrise. Memrise has various categories but they don't show them in the first place.